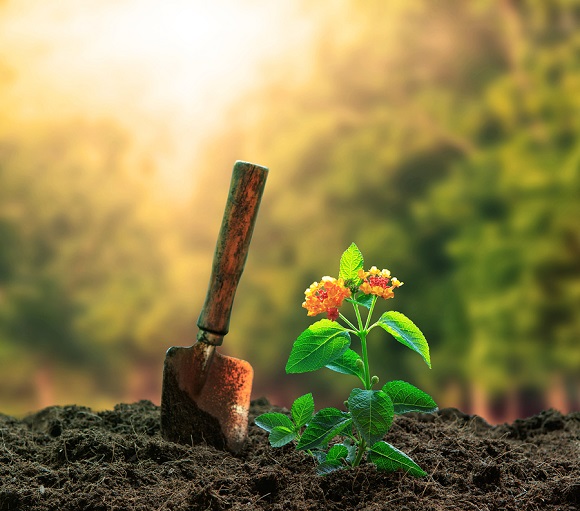 As a child, if you ever helped a parent or grandparent with the care and tending of a garden, you know what memories can be created from the experience. The very act of gardening – communing with nature – can provide an experience like no other. Then, enjoying the harvest can reinforce what you've helped to create.
Digging in the rich earth, planting the seeds and then watching the delicate green sprouts take root is an awesome thing to behold. Then, eating the fresh vegetables or using herbs in cooking or for medicinal uses can take your experience to another level.
But, it's not just the planting and reaping of the harvest of your garden – it's also the ambiance that a garden creates that makes you happy and fulfilled. Gardening is great exercise and provides a nutritional benefit that can't be found in most supermarkets and restaurants.
For your mind, a garden setting provides calmness, a path to creativity and a new appreciation for everything that surrounds us. It transports us from the stress of the world to a place of peace and tranquility and restores our minds and bodies like nothing else can do. Of all the beautiful and inspiring things a garden can be, here are just a few:
Improves your nutrition – Fresh and healthy veggies, fruits and herbs can help to restore your body by providing the nutrients you may be lacking in a normal diet.
Inspires creativity – Planning and executing a wellness garden gets your creative juices flowing. Harvesting is another aspect of gardening that makes your imagination soar.
Relaxation – Nothing calms and restores the mind and body like enjoying the surroundings of nature. A wellness garden can get you away from the over-stimulation that assaults us each day and bring us to a place of peace.
Exercise – Joints need to be flexed to remain healthy and bending and reaching while gardening is a great way to strengthen your shoulders, back and stomach muscles.
Commune with nature – As humans, we have an innate need to connect with the earth from time to time. In the concrete maze that most of us live in today, it?s important to have an escape and rekindle that connection with nature.
You don't have to have a farm with acreage to have and appreciate a garden spot. A chair and some plant containers by a sunny window will do. A small patio is even better. Start planning your wellness garden today and reap the many benefits.